"We need to place an order immediately after this meeting."
"We can't afford to lose to the competition, so we need to share information effectively and make a swift and informed decision with all the available information."
In business, a slight delay can lead to a huge loss.
Without having business negotiations and internal communications all in one place, you waste precious time checking multiple sources and risk loss of key information.
Sansan messages provide an efficient way to manage full oversight of communications.
If you create a report and share it with the relevant people via messages, you can store the following exchanges on Sansan. You can immediately share case information within the company, make informed decisions, and take prompt action.
Not only that, but you can also share reports and business contact info easily.
In this article, we will introduce some of the key points and examples of how to use this feature.
Effortlessly share reports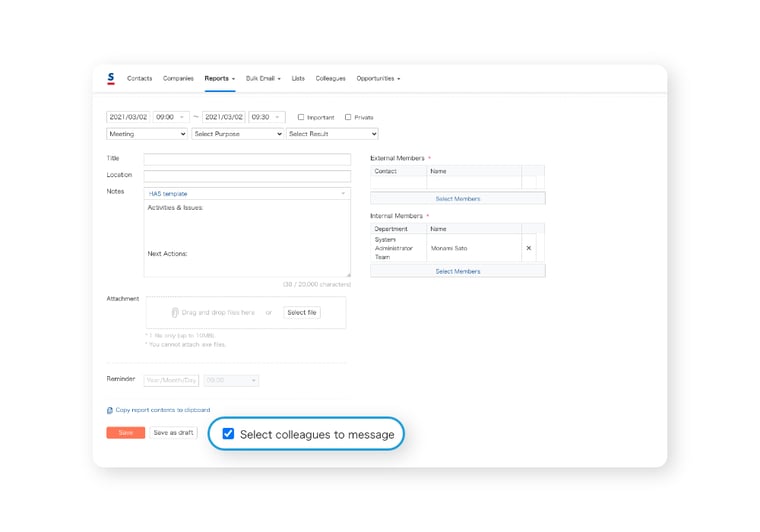 After a meeting, create a new report as usual and check the [Select colleagues to message] box.
Then, you'll be taken to this screen where you can easily share the details of the meeting with your colleagues and management.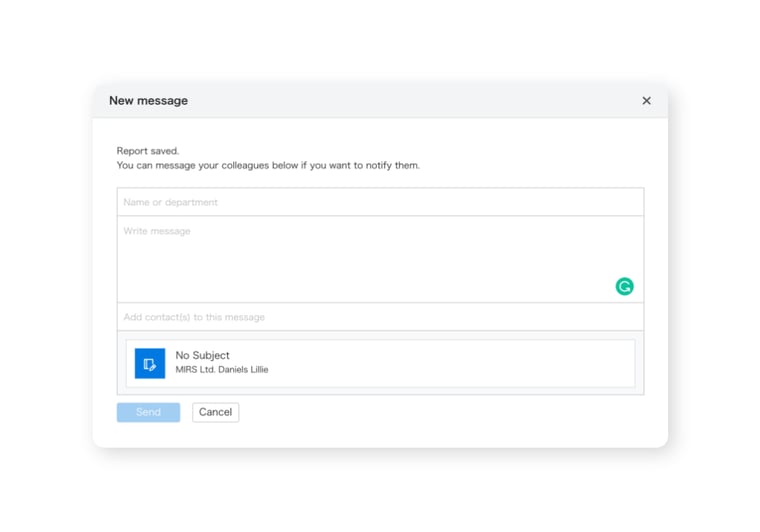 Share business card info seamlessly
1. Click on the three dots of the contact you want to share, and click on 'Share with a colleague'.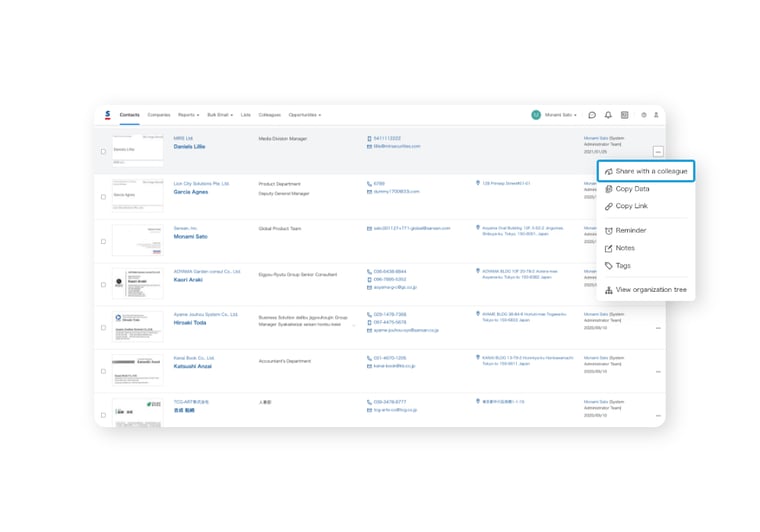 2. Select your recipient and craft your message.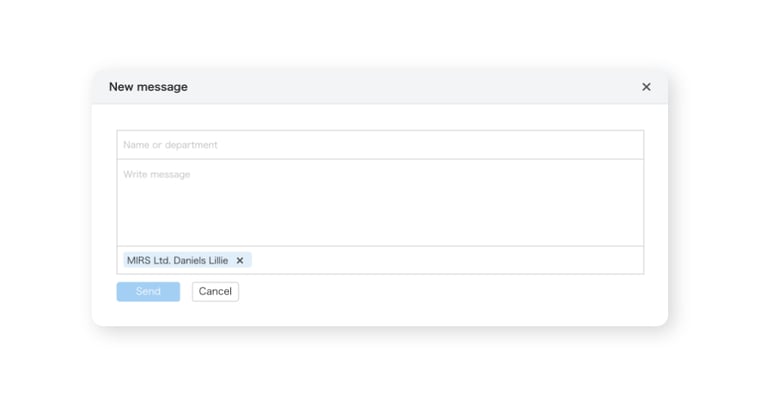 Share information in real-time with messages
With messages, share information on business negotiations with your colleagues seamlessly and close the deal through collaborative team efforts.