Good office space gets snapped up fast in business-friendly Singapore.
Whether you're setting up a new business in Singapore or looking for a bigger facility for an established company, there are deals out there. Good research will find you a great space.
We've put together 5 tips and resources to help you in your search and speed up your move.
1. Where to Start Looking for Property
If you're looking for office space in Singapore for the first time, online research has never been easier. And don't overlook your own network and the power of connections.
Aggregator websites focused on commercial real estate are now extremely user-friendly. These sites help you quickly understand current rental prices and break down specific needs.
Gorilla Space – Offers a verified inventory of long-term office spaces and serviced offices, with prices. Gorilla Space also drills down into necessary amenities from air-conditioning and parking to nearby childcare facilities and gyms. You can browse and even book viewings through this site.

99.co – A site that's been serving the residential market since 2014, they launched their commercial portal last year. Here, you can search by MRT, district, or travel time. Results include property size, price, and amenities. You can also contact the realtor directly through the site.
Besides these useful sites, tap into real estate agents in your network.
There are probably already real estate contacts in your company's CRM. However, it can be a challenge figuring out who knows whom.
Smart companies in Singapore use the Sansan CMS/CRM platform to bring their contacts together in a central database. This can then be searched for useful contacts, and employees can get introduced through the person who holds the contact.
Since renting office space involves negotiation, it's good to have a trusted connection who knows your company and your interests. It can get you a better deal too! Leverage existing relationships and tap into these agents for warm property leads before they're made public.
With all these options, knowing your specifics will really speed things up and avoid wasting precious time.
"Tenants should inform their realtor about the number of people, preferred size, location, operating hours, server requirements, budget range, and preferred office conditions," says David Chua Hui Kia, a senior associate director with a Singapore real estate agency. "From there, 2 weeks to 1 month is sufficient to secure a place."
2. Look at Options Within and Outside the Singapore CBD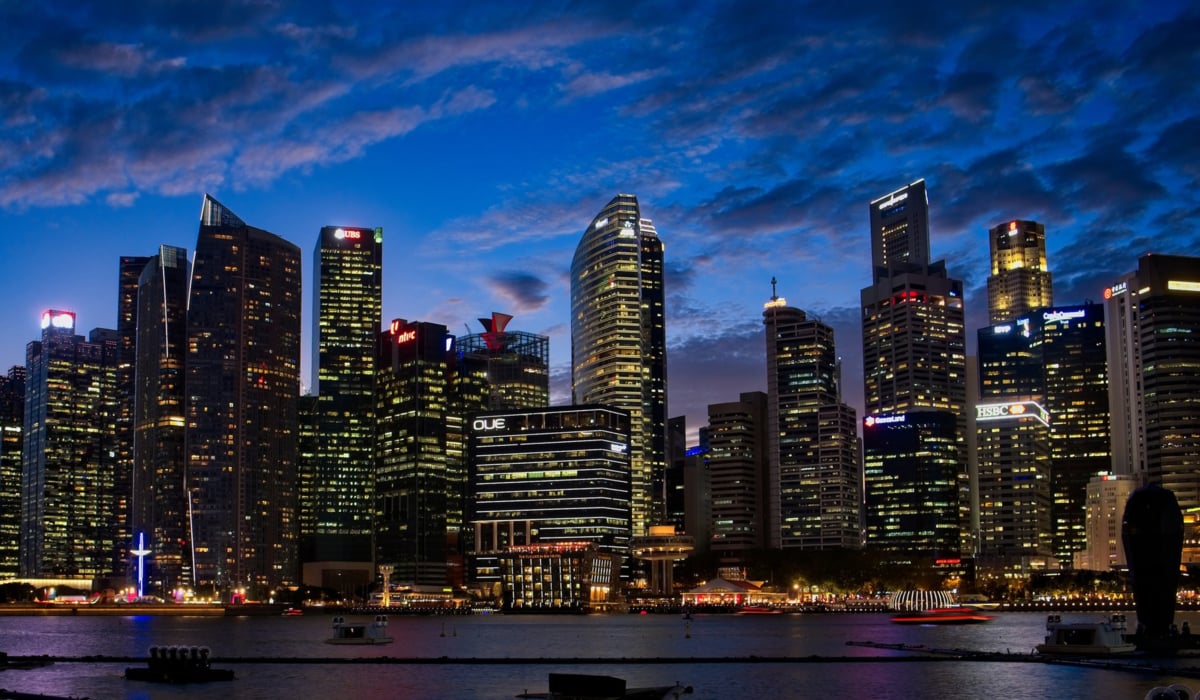 Your next focus should be matching your needs with the right area.
Established companies in expansion mode gravitate toward the CBD – Singapore's core commercial hub. This includes areas like City Hall, Marina Bay, Raffles Place, Shenton Way, and Tanjong Pagar.
Financial services firms and international law firms prefer addresses here, as do internet companies that use it to attract talent. Ride-hailing app Grab, for instance, includes videos about its headquarters on its careers page.
However, given these advantages, it's only to be expected that such central offices are in high demand. Real estate advisory firm Corporate Locations found there isn't much space left even in newly completed schemes in such areas.
So if space is a priority, broaden your options by looking outside the CBD. You may find some bargains.
The government has ramped up revitalization efforts in areas such as Punggol and Labrador Park. These initiatives are expected to continue for the next decade, opening up more options for commercial renters.
3. Consider a Serviced Office or Co-working Space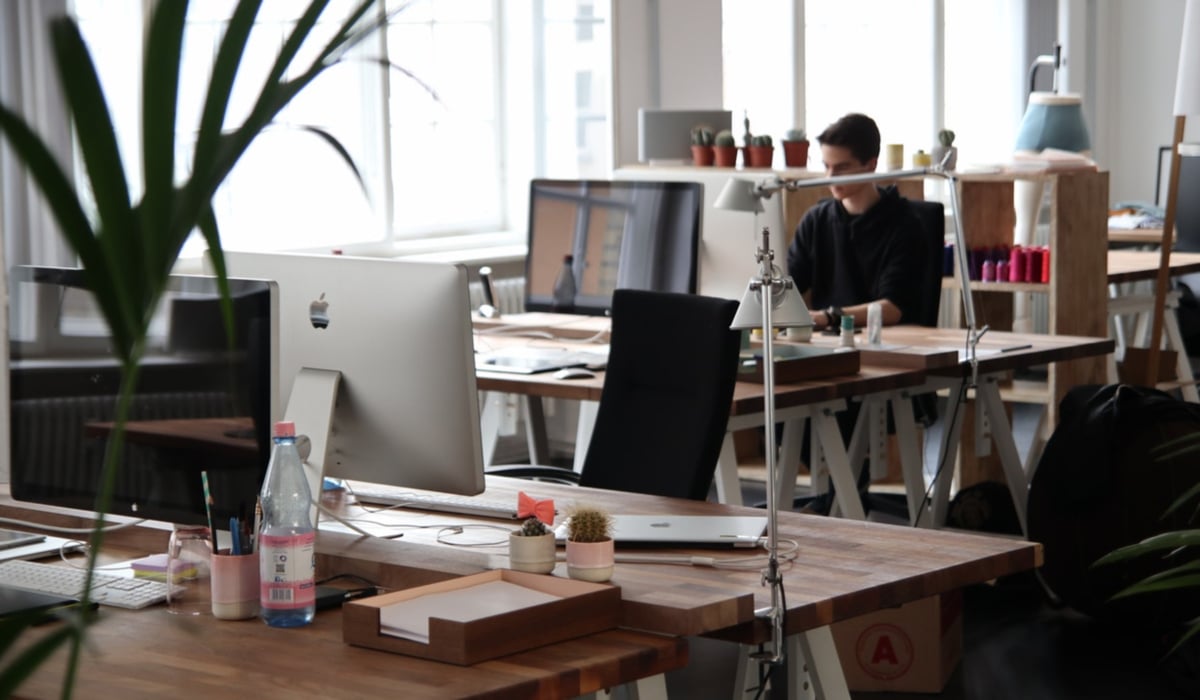 Flexible workspaces are in high demand in Singapore due to a need for increased productivity and lower overheads. If this is a consideration for your business too, it's worth looking at serviced offices and co-working spaces.
A serviced office is fully equipped and run by a facility management company, from whom a business can rent individual offices or floors. This is a quick way of setting up a new business unit or country office. Companies like Regus and Servcorp offer flexible spaces in premium locations, scalable even for large corporations with dozens of employees.
A co-working space, however, involves a shared office between multiple businesses. Co-working spaces were once targeted at freelancers and independent contractors, but the industry has expanded to provide services to full-scale companies.
The arrival – and rapid expansion – of giants like WeWork and JustCo has greatly increased the variety of spaces and benefits. Their websites provide transparent pricing for estimating rental costs.
Weigh the pros and cons of this type of workspace.
Pros:
It's an instant office – pay the monthly fee, dock your laptops, and get to work.

Fees cover utilities, Wi-Fi, a reception service, phone bills, and other amenities. This can slash administrative tasks.

Communal spaces are usually free and are great for informal meetings.

You'll have many chances to network with a variety of companies and entrepreneurs. Maybe one of them will wind up funding you or working for you.
Cons:
Co-working spaces aren't necessarily cheaper than renting your own office. For example, a private office for 10 people at WeWork at Robinson Road currently costs $13,540 per month, while long-term office space in the same area can be leased for under $10,000 (based on a 99.co search of office space in the Tanjong Pagar neighborhood).

Your team may not have its own conference rooms or pantry. Get used to sharing and cleaning up after yourself.

You'll probably be surrounded by strangers coming and going at all times. This can be noisy, and makes it hard to establish any type of company culture.
4. Use Open Databases for Research on Budget and Locations
Government databases of commercial and industrial properties are great for deep-dive research when you shortlist your choices. This gives a new business a full view of options, including new office districts outside the CBD. For established businesses, these data are helpful with negotiations.
5. Be Ready for Contract Negotiations
Once you've found the place you like, the next priority is getting it!
This can be made much easier if you're familiar with the paperwork and have the required funds lined up.
The Singapore Business Federation's Fair Tenancy Framework Guide is a good reference for what to expect in a Tenancy Agreement. It explains a typical tenancy contract clause-by-clause.
When a tenant decides on an office, "they will issue a Letter of Intent which comprises the lease term, date of commencement, rent-free period (where the tenant pays nothing while renovation work goes on), and rental offer," Chua explains.
"Once the landlord accepts this, the unit will be reserved and no other offers shall be entertained. The landlord will then issue a Tenancy Agreement, which the tenant needs to review within 7 days. Once in agreement, the tenant signs and issues a check for 2 or more months, depending on the lease term, as a security deposit. This will be held by the landlord until the end of the lease."
There are also some ways tenants can sweeten the deal to ensure landlords agree to lease to them:
Highlight information the landlord will find attractive. Provide proof that your company can commit to a long-term lease. Explain any plans you have to improve or upgrade the interiors on your own dime.

Showcase your company's reputation – landlords like a good name on the door.
Stay focused on your needs and don't trade off for a good location if you see red flags or your gut tells you something's not right.
Finding the right office space in Singapore can be an organized and efficient process if you leverage the resources mentioned here and, of course, your network.