The MICE industry was worth $805 billion in 2017 and it's expected to grow to $1.44 trillion by 2025. The coronavirus pandemic obviously has disrupted things, but recovery is expected and the industry will work in virtual events and adapt. MICE events are global magnets, as well as research and economic drivers. They're here to stay.
So, what are these MICE events? And where is this massive industry headed?
MICE (meeting, incentive, convention, and exhibition) events are a profitable and central part of business-related tourism. They are large-scale, often international gatherings usually centered on a specific theme or industry. MICE events are generally learning- and trade-related, with the exception of the "I" for incentives. These events are rewards and typically for entertainment. The MICE industry itself includes organizers and suppliers who manage and deliver all aspects of these events. MICE event professionals comprise every imaginable aspect of a large-scale meeting: including travel agents, creative design services, catering, marketing, and logistics. The biggest MICE events themselves are held in global hubs and need huge-scale coordination. As an industry, there are also MICE events about MICE events.
Businesses are attracted to the MICE market, as the events can generate sales and revenue, increase knowledge, and boost employee productivity and morale. MICE tourism also benefits the regional and national economies of the countries hosting the events . And the biggest of these regions are global hubs like Beijing, Paris, and Singapore.
Each part of the MICE acronyms serves its own specific purpose.
Meeting travel
According to The International Association of Professional Congress Organisers, a meeting is "any number of people coming together in one place for a particular activity, which can be a one-time event or recur regularly."
This can include corporate events and academic meetings. When dealing with major corporations with global branches, coordination of these meetings is a huge endeavor. It can take many months of planning.
Incentive travel
incentive travel is given to employees as a reward. The rewards here are not profit, they're the thanks for a job well done. Human resources and management use such treats to boost morale, improve relationships and teamwork, and ultimately to benefit productivity.
The huge MICE Directory, for instance, lists spa weekends at local spots and tropical getaways to Bali.
Conference travel
Conferences are also large gatherings in one place. But these are usually a larger network of gatherings and have clear objectives and themes. A main goal here is information exchange.
Conference travel involves a deeper level of organizing, including itineraries, meetings, and events for those taking part.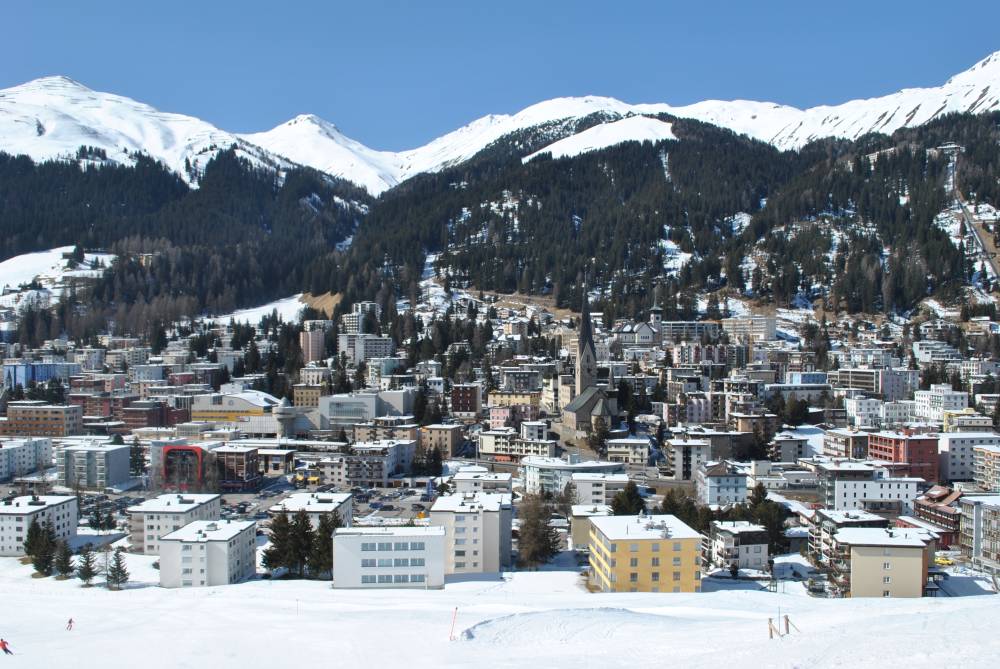 Davos, Switzerland, hosts the world's wealthiest at the World Economic Forum
During the global pandemic, many conferences shifted to virtual versions. A couple of well-known examples are the World Economic Forum in Davos and the South By Southwest music and culture event in Texas.
Exhibition travel
Exhibitions can also be part of conferences and meetings. During exhibitions, companies showcase their products or services, again, usually on a certain theme. They are essential for client acquisitions, impressing them with new products. Exhibitions most commonly happen in tech and art but are not limited to these worlds. COVID-19 is disrupting exhibitions but innovative online solutions are appearing.
MICE events about MICE events are where such industry issues are discussed. Key examples of conferences specifically for the MICE market include:
The global coronavirus pandemic naturally has had a huge impact on MICE events. Travel was restricted and tourism was basically stopped. Recovery will take time, but it's inevitable – borders will reopen, human movement will pick up again. Everything's in place for it.
We see this particularly in Asia, where previous experience with the SARS epidemic helped lead to quicker response and recovery. Sansan, as an Asia-based example, quickly expanded its business card-based contact management to include Virtual Cards, real online, digital business cards with all the same rich data.
This type of evolution has attracted media attention.
So we can say the future is both bright and inevitable for MICE events, and the increased adaptation to online events will only expand them further.
MICE events have been key drivers of contact exchange and expanding network. We've learned a lot as our 6,000+ customer companies use the Sansan platform immediately input and follow up on their new contacts. Here are answers to the major questions about MICE events. Any others? Just ask us.
The Most Common Questions about MICE Events
Break out the cheese, we're going to take a look at the interesting finer points of these creatures.
How do MICE events work? Who works in the MICE market?
The MICE market involves a wide network of specialists who work on the M, I, C, and E aspects. From choosing a venue to designing a logo, there are many myriad things to account for.
Business leaders look to trusted specialists, such as event planners and travel agents, to create a unique experience for them.
Companies in the market include corporate meeting planners, meetings and convention departments of hotels, conference centers and cruise ships, catering firms, logistics experts, private tour specialists and incentive houses. For a good example, see Jack Morton, which creates "brand experiences."
The MICE market has its own professional trade organizations, tourism boards, tourism trade associations, and travel-selling professionals.
Where do MICE events take place?
Locations must be impressive to client firms; be it through natural beauty, size, or facilities. Scenic places are desirable, but they must be practical and have good transport links. This is an especially big concern when people are coming from around the world, or at least to a central part of a country.
Major business centers like Brussels, Dubai, and Seoul, all MICE hubs, have large international airports with many connecting flights. Yet beautiful places like the Bahamas, Thailand, and Croatia are also popular for their weather and activities. While they may have fewer connections, they can be ideal for incentive travel.
The countries themselves gain valuable international exposure among international business, and among scientific and educational communities. This motivates tourist boards to even market themselves as MICE destinations, as Jamaica is doing.
What facilities make a MICE event better?
Infrastructure is important especially for meetings, conferences, and events. Less so for incentive travel.
Venues must be adaptable and scalable. They need to accommodate business meetings, product presentations, business courses, seminars, and so forth.
Centers usually include large auditoria, exhibition spaces, meeting and function rooms. Catering and parking amenities are essential. Ease of transport and accessibility make for an excellent destination, so they must be near international airports, main railway stations, and motorways.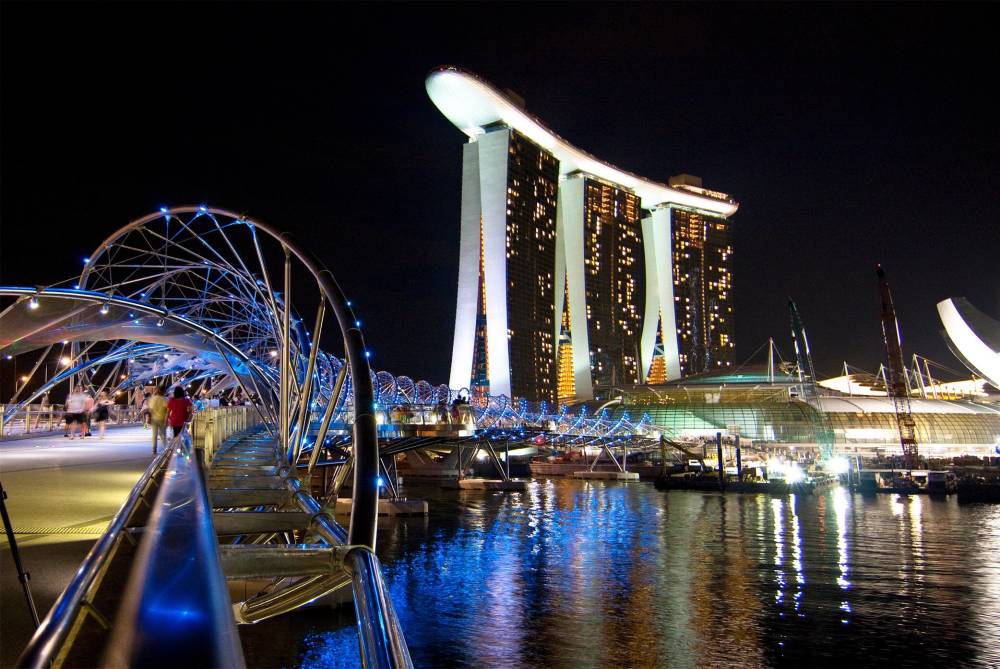 The colorful and expansive Marina Bay Sands Expo and Convention Centre in Singapore
Singapore has many. And given that Changi Airport consistently ranks as the world's best airport, it's even more attractive. The Marina Bay Sands Expo and Convention Centre is a prime example. It has five floors of space for exhibitions and conventions, can hold around 2,000 exhibition booths, and its staggering 250 meeting rooms can hold up to 45,000 guests.
Can MICE events happen all year round?
Where it's cold somewhere, it's hot somewhere else, so yes, they sure can. There are few limits on when MICE events can happen. As global travel has exploded in the past decade, MICE events can be organized year-round. Local conditions must be considered however. Europe will have long winters. Tropical destinations will have monsoon seasons. These are, literally, natural considerations.
Casting a positive spin on the global pandemic, MICE events are now essentially time- and location-independent. Even if they lack the geographic appeal, they can offer a huge array of online networking opportunities.
Why are MICE events such a successful form of tourism?
So many answers here. Events held in attractive locations offer combined benefits of tourism, learning, and commerce.
Participants are motivated by the chance to travel, gain knowledge, and enjoy themselves. Firms are motivated by trade and sales opportunities.
Governments are motivated by the influx of funds from inbound tourism. One leader in MICE policy is Australia, which has developed a national strategy to grow the sector. They also propped up the funding during the pandemic.
With such clear selling points, MICE travel agencies have sprung up and many are now affiliated with large corporations. American Express is one such example.
Are there downsides to MICE events?
All tourism comes with a cost. It's often a short-term-answer to local economic problems and can cause further difficulties to an area. All tourism must respect sustainability and have conscientious approaches to doing business.
Conferences and conventions are traditionally associated with huge waste from printed materials, conference merchandising, non-reusable exhibition materials, and single-use food and drink containers. The carbon footprint from all the travel, as well, is undeniable.
Recently, responsibility for environmental practices is being taken by international conference and congress organizations. There is a move to "green" meetings by offsetting the harm they do. One such example is the Taiwan Ministry of Economic Affairs Green MICE Guidelines.
Conclusion: MICE in a post-pandemic world
Despite the global pandemic's effect on the tourist economy, it's easy to imagine the future success of MICE events. With so much business and industry aimed at both MICE event supply and demand, this industry's not going under anytime soon. If anything, the pandemic will make it stronger and more flexible. The short-term financial hit may yield medium- to long-term gains.
As business recovers, gathering the world's brightest talents together in safe environments is essential. MICE provides the perfect structure to do that. In fact, we'll likely see a competition for locations and providers to outdo one another on safety measures.
The MICE market draws together many things essential to modern businesses, while motivating people and propping up economies. It's dynamic and versatile and has a growing number of specialists. There's good reason to believe that this is an essential area of tourism and will continue to expand.