Modern technologies are evolving rapidly and are changing the way we sell and interact with customers. The mainstream of buyers has poured into the online environment. Now, business owners need to optimize eCommerce site speed and navigation, and employ every opportunity to offer the customer an unforgettable experience.
As such, augmented (AR) and virtual reality (VR) are already transforming not only our daily life but also B2B marketing, ensuring a more personalized B2C-like experience for businesses. According to Statista, VR and AR market size will reach a soaring US$296.9 billion by 2024 globally.
While VR and AR are developing at full steam, marketers are using creativity and inspiration to realize their potential. Here are five main ways you can apply AR and VR in B2B marketing.
How to Use VR & AR in B2B Marketing
1. Presenting a product
Product presentation is the most apparent implementation of AR/VR technology in the B2B sphere. No matter how good the pictures in the brochure and catalog are, they can't convey what an immersive experience can do.
Product presentation videos are a good solution. However, when watching a video, the viewer is in a passive role and can't rotate and scale the object, as augmented reality allows. For example, virtual reality ideally enables you to show an unreleased or large-sized product with the help of VR glasses.
A tech giant, Cisco, has grasped this issue and created a 3D interactive product catalog. This list included more than 800 3D products that users could view from any device and any angle, rotating any of them 360 degrees.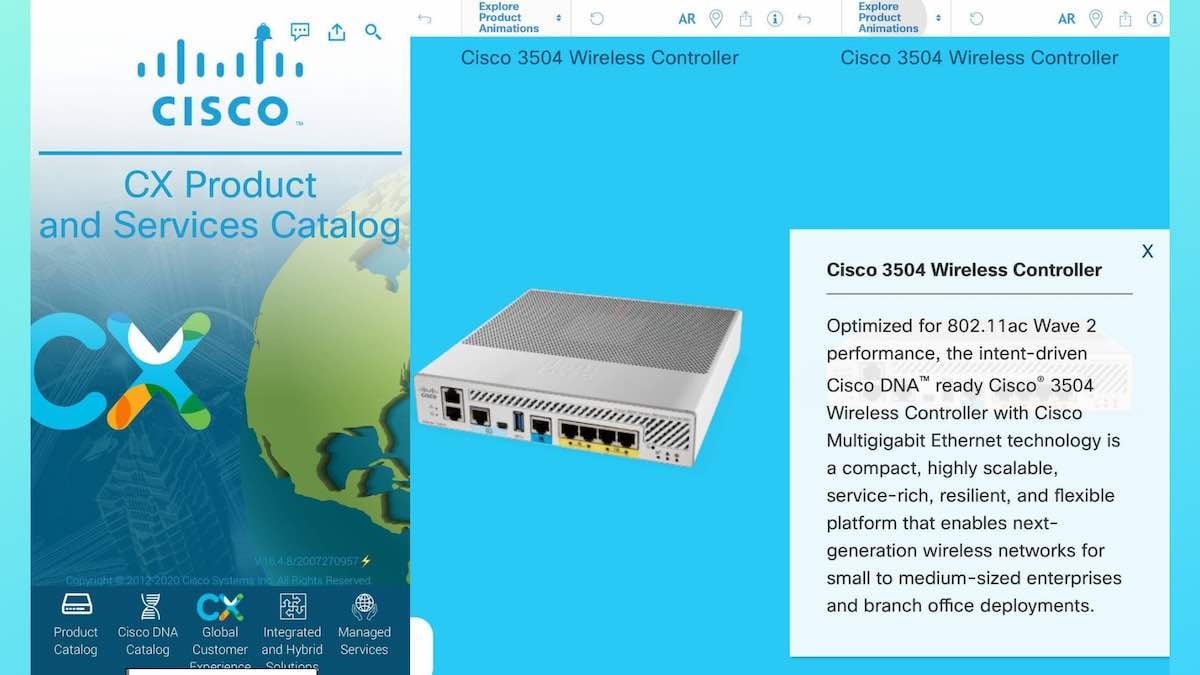 Screenshot taken on the official Cisco mobile app
2. Training and educating digitally
One of the apparent applications of VR technologies is education and training, as they give a deeper understanding of the material being studied. You can organize events or run online lessons to showcase your solutions.
The use of virtual reality software is convenient precisely because it allows you to show inaccessible things. For example, to fly into space, visit another country, gain experience with complex equipment, conduct a dangerous chemical reaction, and so on.
To illustrate this point, a B2B company, Key Technology, designs and manufactures food processing systems. They used virtual reality to launch a new digital sorting platform called VERYX. Their goal was to educate the heads of multinational corporations and owners of small manufacturing enterprises about this product.
To do this, they have partnered with Stein IAS to create an immersive experience of what happens inside the digital sorting platform. They showed people the journey of the green bean to see the process with their own eyes. It received a positive response and attracted attention to their product.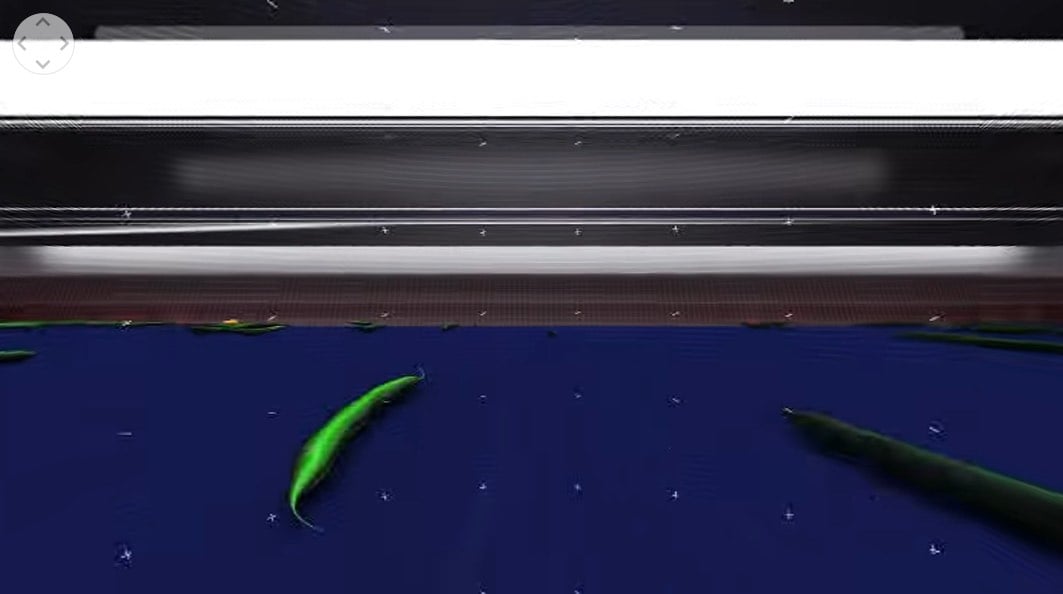 Screenshot taken on the Key Technology YouTube channel
3. Visualizing content and online stores
Many things are tricky to describe without visualization, as a picture is worth a thousand words. However, in the age of modern technology, static images also don't provide a complete portrayal of how a product works.
Plus, if your potential B2B customers can't grasp the technology, they are more likely to prefer other vendors who convey information more clearly and interactively. This is where virtual reality comes to your aid.
Visualization is very actively utilized in B2C brands selling cosmetics, clothes, shoes, and more. It lets them significantly save on product returns and show how well the product fits the client. However, it goes beyond beautification and embellishment.
Think of the 2018 Holoroom Test Drive, which Lowe's home furnishings store launched. Its essence was to enable customers to learn how to operate power tools and get a feel for them before purchasing. For example, they could experience using a Kobalt hedge trimmer.
Below, there's an example of All Nippon Airways (ANA), which used virtual reality to showcase their new business class cabins. Thanks to the immersive tour, participants could explore the features available to passengers without boarding the plane. Such VR solutions are cost-effective, functional, and innovative for many manufacturers.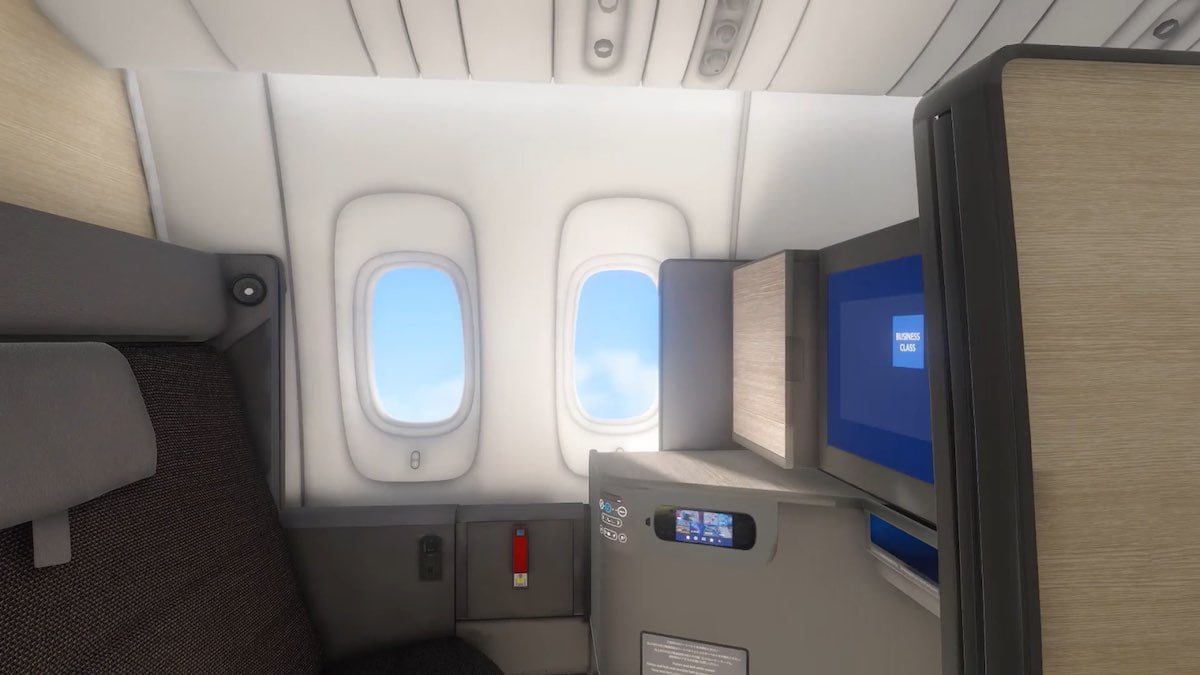 Screenshot taken on the Mbryonic website
4. Attracting with trade shows and events
Exhibitions are a very effective marketing tool. They bring together buyers, suppliers, consultants, and the media. That is, they reflect the complete picture of the market. Generally, an exhibition visitor spends about 5 seconds deciding whether to approach the stand or pass by.
How to make your stand "speak" and attract the attention of visitors? How to convey the necessary information to them? Virtual reality will help.
It lets you introduce people to a company or products if they have never heard of you and builds a lasting positive image. You can take full advantage of the immersive VR experience to make the first acquaintance with your company an unforgettable experience.
If you visually showcase your product at events, you can increase sales. You can also entertain your guests by creating fun and straightforward solutions. For example, use different game mechanics to combine play and interaction with your brand.
Also, a company can't take all the products to the trade show. Especially if they produce goods or services in the automotive or construction industries. Thus, VR is great for these cases to illustrate how the project will look like in real life. Just like you can see an example of Toyota on the screenshot below.
Screenshot taken on the Groove Jones YouTube channel
5. Tailoring services to specific customer needs
Like B2C, B2B companies also require customization, as they don't want to employ the same products that their competitors have. However, it isn't always easy to satisfy every client and predict their desires. AR has a massive advantage as it allows for as many customizable and tailored products and solutions as possible.
For example, customers can actively participate in the development of their products using augmented reality. Then transfer this data to the supplier in digital form in real-time. In this way, VR and AR provide a smoother feedback loop and help to gain insight into customer expectations.
It will help avoid frustration, and the supplier will meet the requirements as accurately as possible. Customers will appreciate your efforts and identify with stores and brands that provide customized solutions.
Final word on VR and AR in B2B marketing
VR and AR enable the creation of practical sales tools by offering customers a personalized experience. It is a scientific fact that the unexpected affects the subconscious much more than expected does. People tend to pay attention to things that are different from everything else.
An effective presentation with VR will help you stand out from the competitors, and your guests will remember it for a long time. Therefore, it will attract new customers and increase the loyalty of existing ones.
It will make it easy to find a common language with the customers, investors, or competition committee representatives. You don't have to explain the details in words. You can demonstrate an interactive presentation with virtual reality.
Guest Author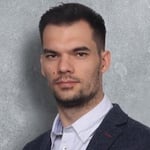 Alex Husar is chief technology officer at Onilab. Alex is an expert in full-stack development who shares his expertise on modern technologies and computer software engineering