As Southeast Asia's booming economies advance, many Singapore-based executives don't have to travel far to do business. Staying connected in ASEAN is key during these sometimes very sudden trips.
However, having a stable network connection in Southeast Asia is a battle!
Wi-Fi connections are hard to find, and often sketchy when available. International roaming plans can prove useless because of poor network connectivity. Or they're just too expensive.
Multi-country options like the OneSimCard International SIM and the WorldSIM International SIM Card can be handy, but if you wish to add a Singapore number (for ease of calling), it'll cost anywhere between SGD 20 and 70 for setup alone.
Thus, it's usually cheaper to simply purchase a SIM from a local telco, which also offers better connectivity. Here, we discuss the best options for sales reps to use while traveling to Indonesia, Malaysia, the Philippines, Thailand, and Vietnam.
We kept 2 important factors in mind when compiling the list.
The first is a sales person's need to make calls to set up meetings or stay connected with colleagues.
The second is the need for data to send emails or even to complete client-related tasks on a cloud-based contact management and customer relationship management (CRM) tool. Sansan, for instance, allows you to take notes about your client visits when you have a spare moment between meetings.
Avoid Unstable Wi-Fi: Indonesia
As pointed out by one TripAdvisor user, a local SIM is more reliable than Wi-Fi in Indonesia.
Telkomsel offers the simPATI tourist pack for IDR 100,000 (SGD 9.60) which includes 10GB data and 300 minutes of international and local talktime. It also gives you 300 SMS messages.
Indosat, another major operator, offers a fantastic 30-day plan called the Freedom Combo. Just buy the Starter Pack for IDR 2,000 (SGD 0.20), and you can sign up for the Combo.
For IDR 65,000 (SGD 6.30), you get unlimited calls and 5GB data. So if you prefer to discuss business over the phone rather than email or text, this is a good bet. You also get an additional 5GB as a "night time" quota and another 2GB for social apps like WhatsApp, WeChat, etc.
Take Advantage of Cheap Currency Conversion Rates: Malaysia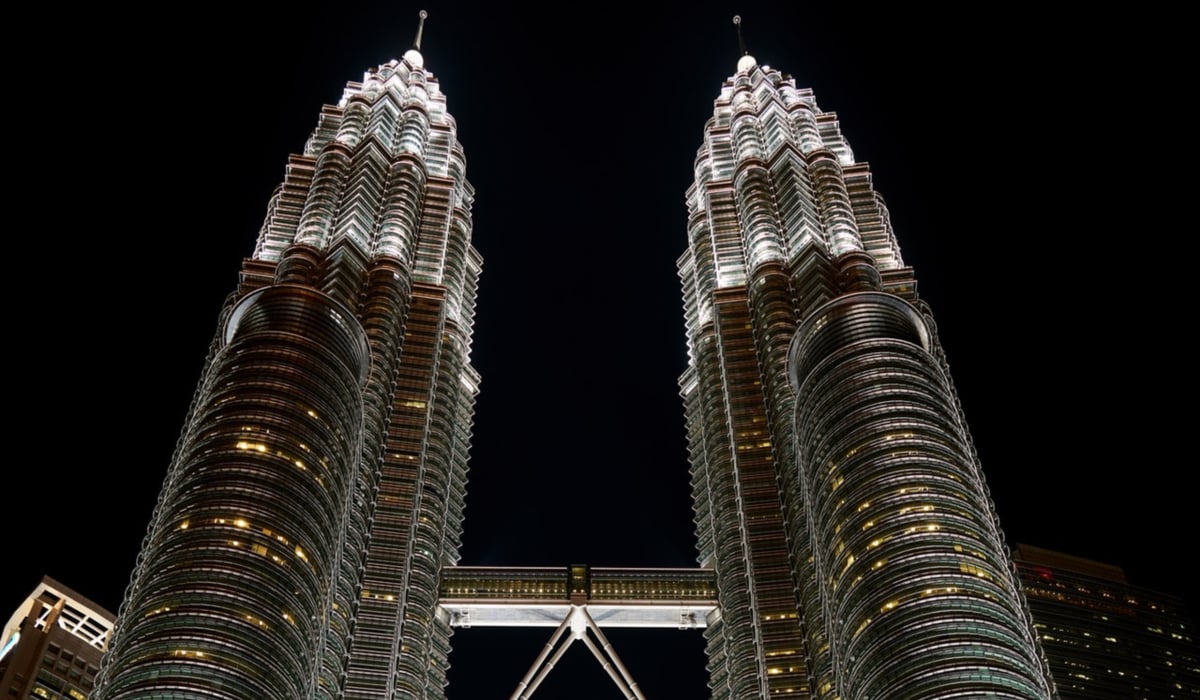 Kuala Lumpur is Malaysia's business capital and one of the most popular destinations for business travelers from Singapore. The fairly fast internet connections in the Malaysian capital might tempt you to use your existing network's roaming plans.
However, if you need to visit Kuala Lumpur frequently, take advantage of the difference in currency valuation (3:1 – MYR:SGD) and get a local SIM card. You can easily top it up for each trip.
Digi is a popular telco here. It offers a Traveller SIM that really packs a punch for the businessman. The 15-day SIM retails for RM 40 (SGD 13.20) and includes 25GB data and 30 minutes of local and international talktime each. Throw in the data-free use of WhatsApp, WeChat, and Facebook, and you're as connected as it gets.
UMobile's offering is also great for salespeople who chew through data. For only RM 30 (SGD 9.80) for 30 days, the GilerUnlimitedTraveller SIM gives you unlimited data for a whole month. The one drawback – it doesn't offer any talktime. However, video calling apps are popular ways to chat while sharing screens with colleagues in real time. With this SIM, you can schedule as many video conferences as you like.
Pick from Two Major Operators: Philippines
Globe Telecom and Smart Communications are the only 2 major networks currently available in the Philippines. So it's a lot easier to pick a plan while you're in Manila – or any other major Philippine city – for business.
The best option is Globe's 7-day plan with 4GB data (PHP 350 / SGD 9) or 14-day plan with 8GB data (PHP 700 / SGD 18) on the Traveler SIM. Both plans include unlimited texts to both national and international mobiles, as well as unlimited talktime to other Globe customers.
Smart's Tourist SIM is free of charge and provides users with 1GB free data – 300MB on activation and an additional 700MB when you top up PHP 30 (SGD 0.80). But it's not the best value for money as you'll need to top up to make calls. For PHP 449 (SGD 11.60), you get a 30-day validity, 2GB data, and 1GB data for social apps. It also gets you unlimited calls to others on the Smart network or SMS messages to all networks. The only advantage over Globe is that Smart has slightly better download speeds.
Get Connected at the Airport: Thailand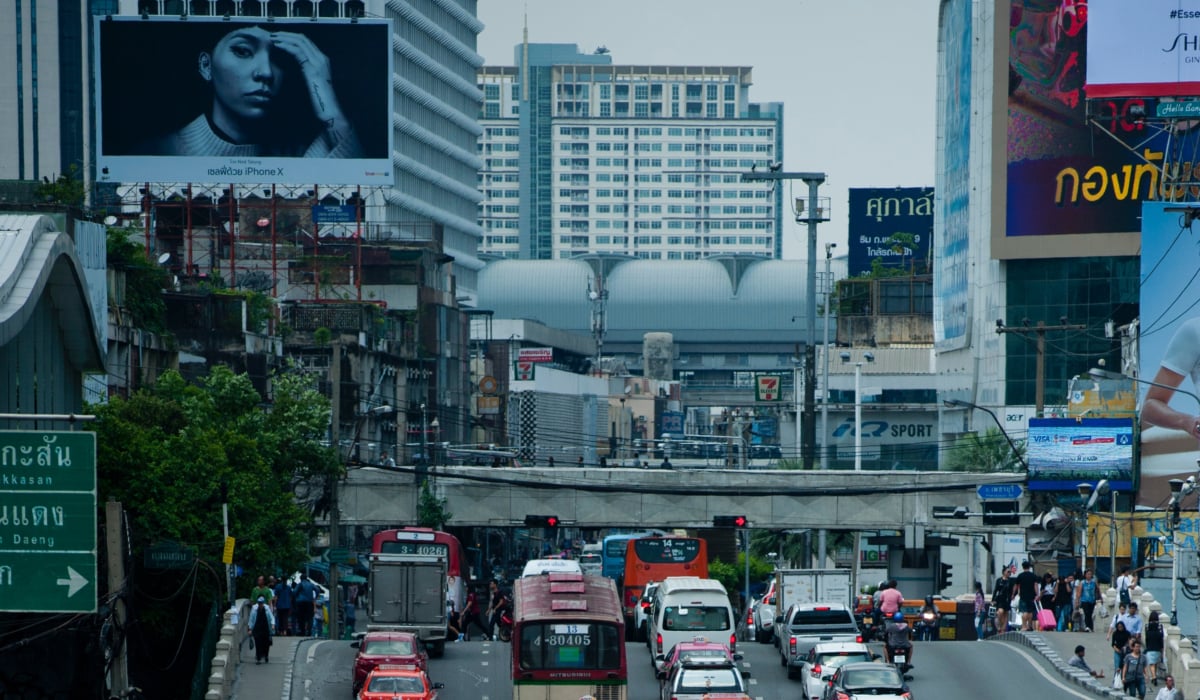 SIM registration typically requires a passport for identity verification. A Tripadvisor user advises picking up the SIM as soon as you arrive at an airport in Thailand. Some of the shops outside are not set up for scanning passports and might refuse to sell you a SIM card.
True Move, one of Thailand's major telcos, offers an 8-day Tourist SIM for short-term travelers. It costs THB 299 (SGD 12.80) and includes 3GB data and THB 100 (SGD 4.30) worth of talktime. It also gives you unlimited data for 14 social apps like WhatsApp, Viber, and WeChat for quick updates to and from colleagues back in Singapore.
The telco AIS offers the Lucky SIM for travelers for 8 days with 3GB data (THB 299 / SGD 12.80) or 15 days with 6GB data (THB 599 / SGD 25.70). Both plans also provide THB 100 worth of talktime.
Avoid Shocking Roaming Charges: Vietnam
Steep data costs could leave you extremely frustrated in Vietnam, even if you can bill it all back to your organization. One Reddit user even suggests that Vietnamese authorities encourage telcos to drastically increase their roaming charges. Even if that isn't the case, the experiences of this UK man and this American family suggest it's best to play it safe with local carriers.
Mobifone's Happy Tourist SIM has you covered for 60 days with 6GB data, 70 minutes of local and international talktime, and 30 local and international SMS messages. It costs VND 200,000 (SGD 11.70).This SIM is useful if you make frequent trips to Vietnam.
For shorter time frames but more data, the Internet 3G SIM from Vinaphone has a 7-day plan for VND 199,000 (SGD 11.60). It gives you 2GB data per day and VND 20,000 (SGD 1.20) worth of talktime.
Please bear in mind that while all the information you just read is true at the time of publishing, products and prices are always changing. Stay updated about the best carriers and data deals in Southeast Asia through sites like Too Many Adapters and Tallypack.
Keep connecting across Asia, and stay connected!