Global execs, especially those in Asia, often find themselves in Singapore for conferences, big meetings, and other business. Indeed, Singapore has been one of the top 3 countries for ease of doing business for 12 consecutive years. It's also a popular tourist destination, so a business traveler can easily combine work with a bit of pleasure.
You'll probably have limited time when you come to Singapore, so here's how to maximize it.
From packing your bags, to your arrival at the airport, and to your meeting and after – we've got you covered.
Before Leaving
What to pack
You won't have to worry about space when packing for Singapore, because there's no need for heavy clothing. However, as a businessperson, you'll probably want to skip the zip-off travel pants and Tevas. Make sure to bring smart, summer-appropriate attire instead. For men, standard office wear includes a long-sleeved shirt, pants, and covered shoes. A coat and tie are optional, unless you are attending a formal boardroom meeting or event with a stated dress code.
For women, err on the side of caution with pants or knee-length skirts or dresses. While there's no specific dress code for women that is unique to Singapore, a safe bet would be to go with international business attire standards. Check out brands like G2000 to find out what people buy for the office in Singapore, and pack something similar.
Don't worry, even if you fail to get your wardrobe right, you can buy what you need when you get there.
In the city, you'll find glimpses of people's religion and background in their attire. Many Malay Muslim women, for example, choose to wear a tudung (or hijab in Arabic), while those of Indian heritage often wear a salwar kameez. If you dress similarly for the office in your own country, it's fine to wear the same to your meeting in Singapore.
Despite the tropical heat, you may need long sleeves or a light jacket, as most office buildings have central air conditioning with very low room temperatures. Also bring an umbrella and/or raincoat because sudden intense downpours are routine in this city.
Bringing your personal medication into Singapore is usually allowed if the quantity is less than or equal to three months' supply. Check with your local embassy or consulate if you have any concerns about what is and isn't permitted. Singapore's pharmacies also offer common over-the-counter medicines such as aspirin, antihistamines, and ibuprofen.
Finally, read up on Singapore's customs clearance procedures before embarking on your trip so you know what to expect.
What to gift
Singapore's gift-giving culture isn't as ingrained as in some other Asian countries, such as China. However, in a country full of food-loving people, your business associates are likely to enjoy a local snack from your home country. In general, travelers entering Singapore can carry food products for personal consumption, and you won't have problems bringing in small packaged items.
How to Breeze Through Changi Airport
For convenience
There are many ways to get to the city from the airport, but the most time-efficient methods are by taxi or by booking a car via a ride-hailing app such as Grab, which is Southeast Asia's popular answer to Uber or Lyft. Simply download the app on your phone and key in details such as your credit card number. When using Grab, take note of the designated pick-up locations stated within the app when you make your booking.
Prices to get from the airport to the city center typically range from S$20 to S$30 for both taxis and Grab, depending on the time of the day due to the surcharges applied.
Changi Airport's WiFi is great, so you won't have trouble connecting to (or downloading) your app. Alternatively, buy a SIM card with a data plan at the airport itself – Singtel, StarHub or M1 are common telcos that offer competitive deals.
Pro tip: If it's busy at the airport taxi stand (it's right outside the arrivals gates) and you're willing to pay a little extra, skip the line and take one of the more expensive cabs, such as a limousine (fares from S$55). If you're hot and tired (even better if you can comp it!), treat yourself.
For experience
Another option is to take the MRT (mass rapid transit) train or a bus. Both are economical and very convenient, as the train and bus stations are connected to the airport.
The downside is hauling your own luggage. It can also take a bit longer to get to your destination, especially if you have to change trains. However, the inconveniences are mild in this efficient city.
As one Redditor points out: "It takes less than a minute to buy train tickets. If [you need] to get on different routes, waiting times are still usually only 5 minutes at the very most."
An app called SBS Transit – which is also one of the public transport operators in Singapore – is available on both Google Play and App Store. It provides accurate timings of bus arrivals, lets you plan your route, and includes a map of the MRT system.
The air conditioning can make buses and trains quite cold, so bring a light jacket or sweater if this bothers you.
Make Your First Impression Count
When you arrive at your meeting venue and meet your host, it's common to exchange business cards. Do it like a pro and you'll be a step ahead. If you've brought a gift, now's the time to present it. If it's a food item, don't be surprised if they suggest sharing it with the team during the meeting. This can be a great icebreaker and will allow you to get a feel of the people in the room before getting down to business.
Meetings are typically conducted in English and in a straightforward manner. Still, there are some local and cultural nuances worth taking note of. For instance, punctuality is expected for business meetings, so aim to arrive on time. If the purpose of your meeting is to negotiate a deal, you should know that Singaporeans prefer to conduct discussions in a polite, non-confrontational manner.
Sometimes, at the beginning or end of the meeting, the conversation may be diverted to small talk where your colleagues might ask you some personal questions. This is simply a way for them to get to know you better, so don't feel offended. Answer – or sidestep – these questions as graciously as possible.
Great Spots to Rest and Relax
Stay
Hotels within the Downtown Core let you stay within walking distance of your key meeting locations and avoid rush hour traffic in the CBD. The neighborhoods of Raffles Place, Tanjong Pagar, City Hall and Marina Bay are ideal places to stay. Newer hotels such as The Westin Singapore, The Sofitel Singapore City Centre and Andaz Singapore all offer amenities such as meeting facilities, late-night dining and fitness centers for your convenience. It's worth checking out websites like TripAdvisor and Agoda for reviews before making your final selection.
Eat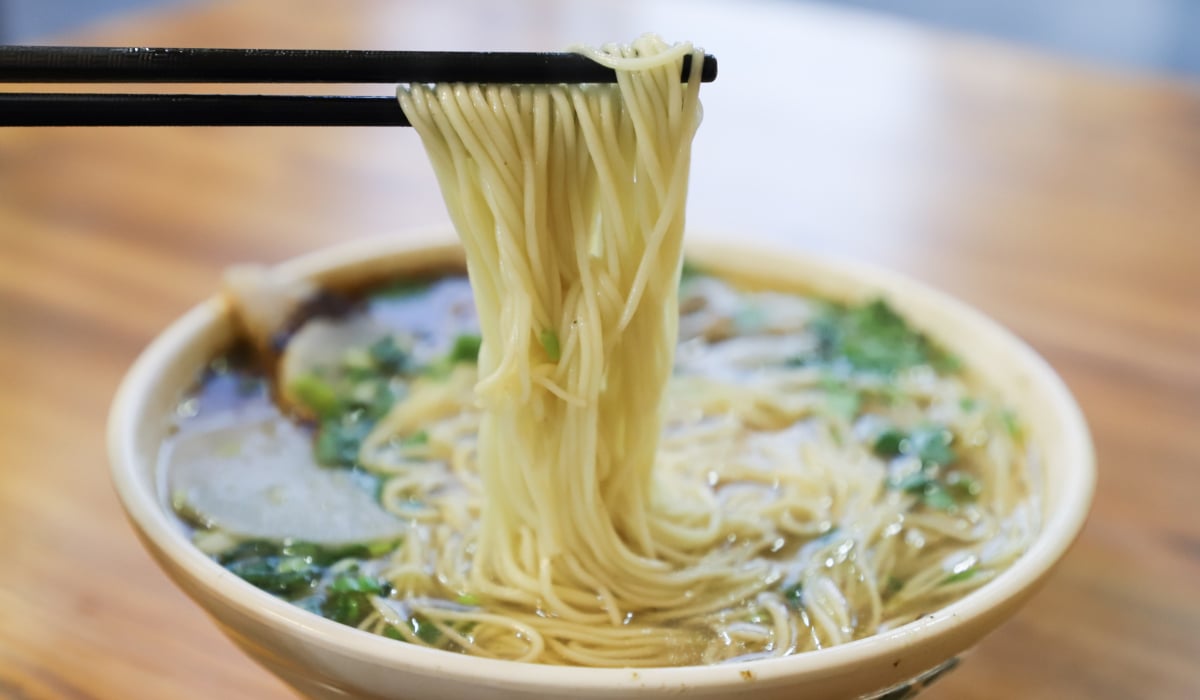 Set aside a bit of personal time to enjoy some of Singapore's famous local cuisine. Al fresco hawker centers or air-conditioned food courts are great if you wish to experience a slice of local life. You can sample a range of local dishes such as chicken rice, fishball noodles, and coconut curry laksa noodles. Amoy Street Food Centre (7 Maxwell Road) or Seah Im Food Centre (2 Seah Im Road) are close to the business district, so you won't have to venture far.
Pro tip: Sharing tables is acceptable and you can use a tissue packet to save a spot for yourself.
If you're dining in business attire and prefer to stay sweat-free, or simply enjoy table service, check out restaurants such as The Quarters or Po Restaurant that offer Mod-Sin (modern Singaporean cuisine) for a novel spin on local food. You can let the server know your preferred spice level at any of these locations and they'll adjust it accordingly.
After Hours – Make a Toast to Better Business Relations
Like other parts of Asia, there's an emphasis on entertaining business contacts in Singapore. If your local associates invite you to dinner or drinks, join them as it's a good way to build and deepen relationships. Singaporeans aren't likely to be offended if you have dietary restrictions either, so feel free to let them know.
If there's a Muslim or Hindu colleague present, they may have certain food restrictions – Muslims generally don't drink alcohol or eat pork and Hindus usually don't eat beef. As a sign of respect, you may want to avoid ordering alcoholic drinks or food with beef or pork. If in doubt, it's fine to ask them what they're okay with.
In multicultural Singapore, most people are used to accommodating different preferences. If you're unsure of what is safe to order at the dinner table, politely indicate that the others place their orders first, and then follow their lead.
Where to Spend Your Free Time in Singapore
If you have a bit more time, you could visit some of the popular tourist attractions such as the Singapore Zoo or Gardens by the Bay. The latter features 25- and 50-meter-tall supertree canopies that light up at night. Another popular attraction is the Marina Bay Sands SkyPark, with a 57th floor observation deck for a panoramic view of the Singapore cityscape.
Otherwise, indulge in the popular local pastime: shopping. Shopping districts like Orchard Road and Marina Bay feature an array of luxury brand boutiques such as Louis Vuitton, Chanel, and Gucci, as well as international brands like H&M, Zara, and Uniqlo. For unique finds, check out Singaporean brands like In Good Company for clothing, Charles & Keith for women's shoes, or Pedro, which has both women and men's shoes.
If you're looking for souvenirs to take home, Keepers offers a selection of small fashion accessories, homeware, and jewelry from independent Singaporean makers and artisans. Another local option is Bynd Artisan, a unique leather and paper goods brand where you can create a personalized notebook and have it hot-stamped with your choice of a short 15-character phrase.
With this, we hope you're all set for your trip.
As you strengthen ties with your business associates in this city-state, don't forget to use a contact management system to keep track of your interactions, build a profile of your key contacts, and keep in touch after you're back home.
And don't just take our word for it. Speak with others who have been to Singapore. There are many gems to uncover in scintillating Singapore. Let us know what surprises you find.
Also read: 5 Superb Singapore Restaurants for 5 Types of Business Lunches